Apply Now: Production Technician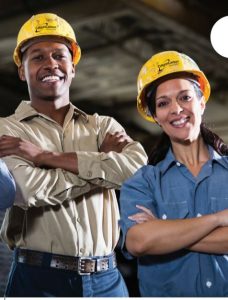 Calgon Carbon Corporation, the world's leading manufacturer and marketer of granular activated carbon
is seeking skilled and qualified workers for its bargaining unit production facility in Columbus, OH.
This plant is in continuous operation, 24 hours per day, and seven days per week. Shift work will be required.
We are seeking qualified candidates for the position of Production Technician. Production employees
will operate and control manufacturing equipment and heavy machinery according to safety, environmental
and health procedures and regulations; they will monitor product quality and physically inspect equipment.
Production workers may also work in packaging and warehouse areas.
All candidates must have a high school diploma or equivalent, and successfully complete a medical examination and drug test. All employees must be safety and quality conscious. Must be physically able to lift and
carry 50 pounds and climb industrial ladders. Must be able to be certified to safely operate a fork truck.
Calgon Carbon offers a starting hourly wage of $20.86 and excellent benefits. Resumes must be submitted
no later than July 31, 2019.
Come join our growing team as we provide our customers outstanding products that make the air we
breathe and the water we use safe for generations to come.
Apply Now: Production Technician